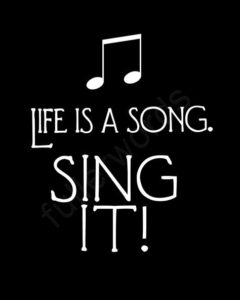 How did you find the key to your life's song?  A little story on how I found mine.
I was blessed with an enlightened aunt, a Catholic nun with the Sisters of Charity Providence.  Born Annabelle, she took the name Sister Mary Audrey.  She was a wise woman, raised during the Depression in extraordinarily difficult circumstances.  She learned many lessons from her life and passed many on to me. Perhaps no lesson was more important than you find the right answers when you raise the right questions.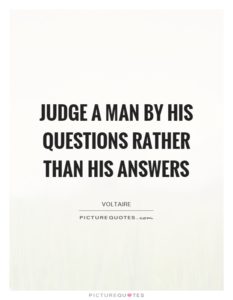 I would often visit my aunt after I hit some new low, generally with the same refrain, "Why is life treating me so unfairly?"  My questions always focused on what was done to me, not on what was done by me.
Never was this made more clear than on one bleary night in 1983.  A buddy of mine and I came up with an insane idea while drinking in an Irish Pub in Seattle.  We thought we ought  to open up our own Irish ? Pub just six blocks from where we were sitting.  This might have been a fine idea for someone else but my friend and I were a combustible mix of riotous self-will and personal ambition, with a well developed taste for liquor.  So after several pints of Guinness and as many shots of Irish whiskey we decided we'd make an offer on an old pharmacy and build our very own pub.  We planned the whole venture in no more than three hours.
Retty's opened for business in November, 1984.
This capricious act of grandiose self-will would produce a rash of negative consequences for me; the three hours spent planning this misadventure consumed the next three years of my life.  Our dream born in a boozy haze was to become a living nightmare.  Money flew out the door in all directions.  The sports bar closed nine months after it opened; I was left broke, broken, and lost.
Having only answers and no questions produced dire consequences in my life.  As a result, I found myself regularly crawling back to Sr. Mary Audrey for spiritual triage.  My aunt was not a complicated person; her words were few, her insights succinct, and she had a way of cutting through my crap.  When I came to her with my latest woe she shared this little insight with me: my mishaps were of my own making.  It's not that I wasn't getting what I wished for; I was getting exactly what I wished for.
Maybe it was time I asked a few questions about my life.
What was the purpose of my life?

What legacy did I want to leave?
She observed that unless and until I got right with these big questions I'd likely never find happiness nor peace of mind.
Truth was, I had asked these questions.  I just had a hard time being patient enough to let the answers come.  Rather than getting comfortable living with hard questions, I had rushed to close the door on my anxiety by leaping into action.
As a consequence, in 1985 I had
no blessing

no song 

no life 
A week after my visit with my aunt I closed the restaurant.  Two months sober, I set out on the path of spiritual, financial, and moral recovery.
My good aunt opened my eyes to a truth that I'd been hiding from for years: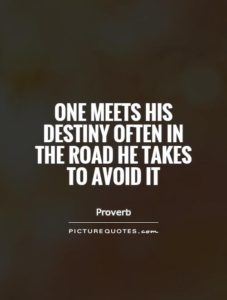 The days of pretending I was singing on key were through.  I found others who had sung their songs as off-key as I had, and together we learned to sing ? in the key of life.
Just A Thought…
Pat
Copyright © 2017 Patrick J. Moriarty. All Rights Reserved.
Would you like to submit a post to Just A Thought?  To learn more, please click here.